Children's Day
Thailand,
12 January 2013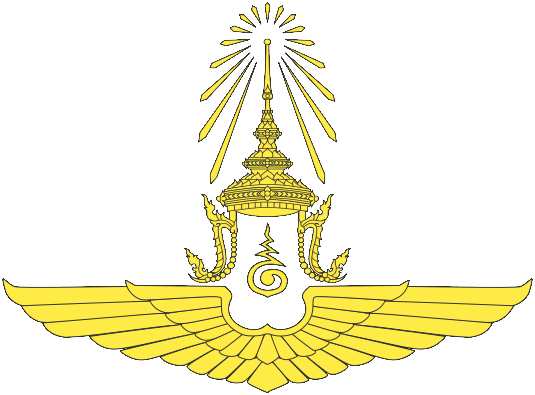 Every second Saturday in january, Thailand celebrates Wan Dek or Children's Day. The day is meant for children to have fun discovering the various aspects of the country. Consequently, many activities are being set up for the youngsters to enjoy, one of the things being allowing children access to military bases in order to view the Thai Armed Forces and its equipment. This also gives interested people from abroad the opportunity to view Royal Thai Air Force aircraft as well as, not unimportantly, to spend some days in the tropics thus escaping the cold European winter weather.

Children's Day 2013 included as always Open Houses held simultaneously at all (RTAF (Royal Thai Air Force) bases, so choices had to be made. As one of the main events, Korat Air Base was visited on the day it opened to the public, with other bases like Kampaeng Saen, Chiang Mai and Bangkok-Don Muang being looked at during the days prior to the event. Although images shown below from bases other than Korat were not collected on Children's Day itself, it does give an impression what would have been on show.
First bases visited during the first days of the week leading up to Children's Day were Kamphaeng Saen and Kanchanaburi. Kamphaeng Saen, a base situated to the North-West of the capitol Bangkok, used to be a USAF B-52 base during the Vietnam War, but now houses rather lighter aircraft in the shape of the New Zealand designed and built Pacific Aerospace Corporation CT/4E Airtrainers. These little piston powered trainers flown by 1 FTS "Chicken Flight" provide aspiring Thai military pilots with their first taste of flying. The more familiar Swiss built Pilatus PC.9 is the advanced trainer of the syllabus. Most PC.9's are finished in white with a red and blue trim, but some like the one above centre sport the colours of the RTAF "Blue Phoenix" aerobatic team. All PC.9's are with 2 FTS "Mustang".
Nearby Kanchanaburi - Camp Surasri would also open its gates to young Thai. This Army base houses the 7th Infantry Division's Aviation Company and their Bell 206B-3's and Hughes TH-300C's. A visiting Army Bell UH-1H was in evidence already on the preceeding Tuesday 8 January.
The Northern city of Chiang Mai is home to an airbase bearing the same name. Chiang Mai houses 411 sq. This is an advanced training unit which during the 1990's received the Czech Aero L.39ZA/ART Albatross. A visiting Royal Thai Army Cessna U-17B could also be seen. Long gone from European skies is Hawker Siddely's HS.748, but in Thailand they may still be encountered.. The 748 belonging to RTAF's 603 "Cowboy" sq from Bangkok-Don Muang was seen during a visit on Wednesday 9 January. 603 sq still flies these 748īs alongside more modern ATR.72īs.

To the left, one of at least three Mil Mi.17V-5's in service with the Royal Thai Army can be seen crossing Chiang Mai.
| | | |
| --- | --- | --- |
| | | |
Arriving for Childrenīs Day at Don Muang on Friday 11 January were these two F-5's. Both the F-5B two seater and the F-5E were from 211 sq "Eagles" at Ubon Ratcathani. Don Muang's static show was also to feature a Bell UH-H. This example came from Don Muang's own 203 "Scorpion" squadron.
| | | |
| --- | --- | --- |
| | | |
Korat Air Base, near the Eastern town of Nakhon Ratchasima, opened its gates as planned on Saturday 12 January. The base is home to Wing 1 which is the leading RTAF fighter wing and operates close to 50 Lockheed Martin F-16's. Interestingly, these comprise a mix of F-16A and B Block 15's, as well as some F-16A Block 15 ADF's. These former USAF air defenders can easily be distinguished by their bulged fin bases. The F-16's put up a series of displays, comprising formation fly pasts as well as a solo demonstration by a suitably decorated jet.
| | | |
| --- | --- | --- |
| | | |
One of the F-16A-Block 15 ADF's may be seen above left. Like Don Muang, 203 sq sent one of its Hueys over to Korat, performing a Combat Search and Rescue demonstration. Interestingly, the RTAF bought six Diamond DA.42 Twin Stars for multi engined training. One of those new aquisitions operated by 604 "Sunny" sq at Don Muang could be seen in the static park.

All in all, Children's Day 2013 was a good opportunity to see some of the varied and sometimes rare hardware in service with the Thai Armed Forces.
All pictures (c) Hans Rolink