CoNA
Centennial of Naval Aviation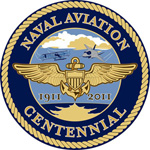 In 1911, the United States Navy's first aicraft took to the sky. Humble beginnings led to the mighty American aircraft carrier fleet that defeated Japan's navy during World War II. Today, the U.S. is the only nation in the world to maintain more than one aircraft carrier in active service, operating eleven of these vessels. The combined firepower of a single carrier's aircraft often outstrips that of many a smaller nation's entire air force. In order to commemorate the first century of naval aviation in the USA, the U.S. Navy staged many celebrations throughout 2011, with the kick-off at Naval Air Station (NAS) North Island, California in February 2011. The final one was held at NAS Pensacola, Florida on the weekend of 11 and 12 November. The U.S. Navy decided to celebrate in style by applying paint schemes of decades past to contemporary aircraft. A large number of aircraft thus received 1940's or even earlier liveries. Of course, not all examples could be on show at every venue, but visits to NAS Jacksonville, Forida and NAS Pensacola, Florida Open Days did provide a chance to view a cross section of those aircraft.
Beech T-34C Turbo Mentor 161841 (left) has been sprayed in a paint scheme which would have appeared on the 4th section leader's aircraft of the carrier USS Ranger (CV4) during 1938. The T-34C belongs to NAS Corpus Christi's (Texas) VT-27 "Boomers", part of Training Wing Four (TAW-4). The letter G on the fin points to the aircraft's current owner. At center, T-34C 164172 represents a typical U.S. Marine Corps coulour scheme of 1938. It belongs to NAS Whiting Field, Florida and TAW-5.
A 1936 colour scheme for U.S. Coast Guard aircraft has been applied to T-34C 164169 seen right. Again, the fin code "E" denoting TAW-5 at NAS Whiting Field.
Within the U.S. Navy, the T-34C is now giving way to the Hawker Beechcraft T-6 Texan II, itself a development of the Swiss Pilatus PC.9. The Navy applied CoNA paint schemes to two of these aircraft, both being on show at Pensacola. To the left, T-6A 165966 displays the 1943 scheme of U.S. Marines VMFA-312 "Checkerboards", which at the time flew Vought F4U Corsairs. The aircraft is from Pensacola's own TAW-6. The other Texan II, T-6B 166064, wears a "Yellow Peril" paint scheme representing U.S. Navy basic trainers between 1930 and 1950.
The Bell TH-57C Sea Ranger helicopter at right has been sprayed in white with an early standard naval insignia from 1914. Like T-6B "Yellow Peril" and two of the T-34C's, it is from the very prolific TAW-5 at NAS Whiting Field. One of the Wing's squadrons, HT-8 "Eightballers", signed for this scheme.
USS Enterprise (CV6)'s colours of 1942 have been applied to this Rockwell T-39N Sabreliner 165523 from TAW-6 seen left, while the Beech T-44A 160984 from Corpus Christi's TAW-4 wears the colours of a Curtiss NC-4 that in 1919 was the first aircraft to cross the Atlantic Ocean, albeit not non-stop. To the right, a Beech TC-12B from VT-35 at Corpus Christi in a standard tactical paint scheme at the time of the Battle of the Coral Sea. May 1942.
A typical 1943 tactical paint scheme was applied to F/A-18C Hornet 163733 of VFA-122 "Flying Eagles" from NAS Lemoore, California. The colours on the F/A-18F Super Hornet (center) are a tribute to the service of U.S. Navy enlisted personnell. The camouflage pattern on their combat clothing has been used on this aircraft 165677. The jet also belongs to VFA-122. Finally, the Lockheed P-3C Orion 161591 pays tribute to "Strawberry 4", a Consolidated PBY-5A Catalina from VP-44 "Golden Pelicans" that spotted the Japanese fleet just prior to the Battle of Midway, 3 June 1942. It belongs to NAS Jacksonville's Patrol Wing 11 (PATWING 11).
Most of these pictures were shot at NAS Pensacola, Florida on 11 and 12 November 2011. Only the P-3C and the TH-57C were photograhed at NAS Jacksonville, Florida on 6 November 2011.
Thanks go to Mrs. Miriam Gallet (PAO NAS Jacksonville), Mr. Patrick Nichols (PAO NAS Pensacola).
All pictures (c) Hans Rolink