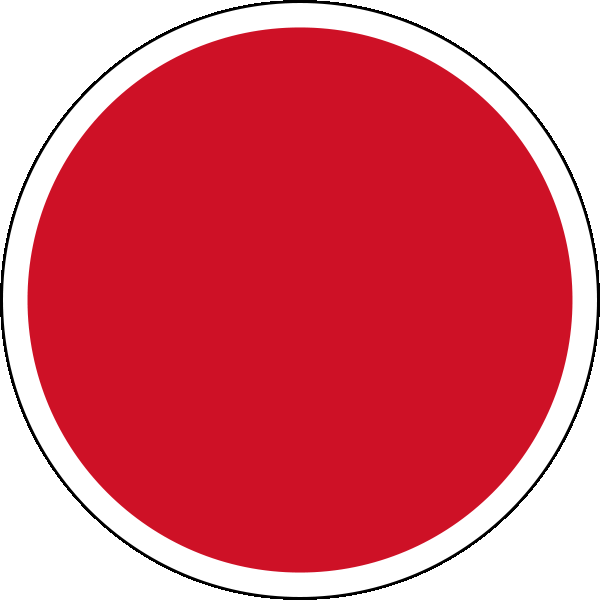 Japan Maritime Self Defense Force
Nihon Kaijo Jietai
In the years immediately following the end of World War II, Japan was prohibited in forming her own armed forces. However, things changed during the Cold War. In the mid 1950's the Japanese Self Defense Forces were allowed to form. Apart from having established an Army and an Air Force, Japan went to reform her Navy as well. Intended purely for the country's defence, the new fleet adopted the title Japanese Maritime Self Defense Force. It was realised that a proper Navy could not do without an aviation element and consequently small numbers of Grumman TBM Avengers and Lockheed PV Harpoons and P2V Neptunes were ordered. Nowadays, the JMSDF's aviation element is organised around some 100 Lockheed P-3C Orion long range maritime patrol aircraft and a similar number of Sikorsky SH-60 Seahawk helicopters, with smaller numbers of home grown products like the Fuji T-5 trainer and the unique, mighty Shin Maiwa US-1A and US-2 SAR amphibians. Furthermore, Japan has embarked upon the venture of developing an indignously designed replacement for the Orion, rather than relying on the US built Boeing P-8A Poseidon.
The basic flying unit of the JMSDF's aviation element is the Kokutai (Air Squadron), which in its turn belongs to a Kokugun (Air Wing). One or more Kokutai form a Kokugun, more than one of which may inhabit a certain base. The wings in their turn report to a Fleet Air Group (Koku Shudan) on each base.
| | | |
| --- | --- | --- |
| | | |
| P-3C 5052, 1 Kokutai, Kanoya, 11 April 2010 | P3C 5019, 3 Kokutai, Atsugi, 8 April 2010. | UP-3D 9162, 91 Kokutai, Iwakuni, 14 April 2010 |
Shore based maritime patrol is naturally the JMSDF's main role, as the service lacks aircraft carriers. To the left, is a standard P-3C Update II maritime patrol aircraft as flown by most units in Japan. Some P-3C's have been given a larger dorsal radome for the satelite communication system, examplified by 5019 shown above centre. The Orion however gave rise to a number of specialised variants. The UP-3D, shown above right, is used for electronic warfare support training and operates with 91 Kokutai which also provides target facilities Learjet aircraft for gunnery training.
| | | |
| --- | --- | --- |
| | | |
| OP-3C 9132, 81 Kokutai, Iwakuni, 14 April 2010 | EP-3 9172, 81 Kokutai, Iwakuni, 14 April 2010 | UP-3C 9151, 51 Kokutai, Atsugi, 19 April 2010 |
OP-3C's like the one shown above left serve as photo reconnaisance platforms with 81 kokutai at Iwakuni.
The EP-3 Orion (no suffix letter has been assigned) serve as ELINT (ELectronic INTelligence) platforms and complement the OP-3C in this respect.
Finally, there is the sole UP-3C which does not have an operational mission, but serves as a flying testbed with 51 Kokutai at Atsugi.
| | | |
| --- | --- | --- |
| | | |
| US-1A 9087, 71 Kokutai, Kanoya, 11 April 2010 | US-1A 9088, 71 Kokutai, Atsugi, 8 April 2010 | US-2 9901, 71 Kokutai, Iwakuni, 14 April 2010 |
Further fixed wing aircraft on the strength of the JMSDF include the aforementioned Shin Maiwa US-1A and US-2. The US-1A is the oldest version in use of this search and rescue amphibian, derived from the PS-1 anti submarine warfare flying boat. The US-2 is a substantial improvement over the US-1 in terms of performance and has recently entered service. Principal base is Iwakuni near Hiroshima, although a detachment is being maintained at Atsugi in the Tokyo area. The main advantage of the US-1 and US-2 over land based aircraft is of course its ability to alight on the ocean near the survivors it is supposed to rescue.
| | | |
| --- | --- | --- |
| SH-60J, 8249, 211 Kokutai, Kanoya, 11 April 2010 | SH-60J, 8302, 24 Kokutai, Komatsushima, 15 April 2010 | SH-60K, 8403, 51 Kokutai, Atsugi, 8 April 2010 |
Helicopters naturally play a big role in today's JMSDF. The mainstay of todays rotary wing force is the Sikorsky H-60 and its derivatives. Both the ship borne SH-60 with its double tail wheel mounted under the aft end of the cabin, as well as the UH-60J with its rear mounted single unit tail wheel are in service. The former as the equipment of destroyers, the latter is a land based SAR asset.
The SH-60J was the first into service and has been closely modelled on the US Navy's SH-60B. The SH-60K is a Japanese derivative, designed by Mitsubishi, which features a.o. a lengthened and slightly heightened cabin housing improved equipment. At first, SH-60J's sported a bright high visibility scheme, but lately have been changing to a duller grey. Some with 211 Kokutai, the training unit, still feature the high-vis scheme.
| | | |
| --- | --- | --- |
| | | |
| UH-60J 8968, 72 Kokutai, Kanoya, 11 April 2010 | MH-53E 8630, 111 Kokutai, Kanoya, 11 April 2010 | OH-6DA 8779, 211 Kokutai, Kanoya, 11 April 2010 |
The UH-60J serves for SAR purposes on a number of bases, a.o. at Kanoya. A total of 19 has been procured. They partner the JASDF's SAR assets like U-125A's and UH-60J's described in this report.
As Japan's sea lanes have been heavily mined during World War II, the service purchased a number of Sikorsky MH-53E Sea Stallion helicopters fitted with mine sweeping gear. These twenty year old machines are now being replaced with Agusta-Westland MH-101's however. Helicopter training has been done for the past decades on Hughes OH-6DA's, but this type is now giving way to the Eurocopter TH-135.
| | | |
| --- | --- | --- |
| | | |
| YS.11M-A 9043, 61 Kokutai, Atsugi, 8 April 2010 | YS.11M 9042, 61 Kokutai, Atsugi, 19 April 2010 | LC-90 9302, 61 Kokutai, Shimofusa, 20 April 2010 |
Obviously not wishing to rely on the JASDF for all its transport needs, the JMSDF maintains a small transport force made up of NAMC YS.11 twin turboprops, as well as the smaller Beech King Air based LC-90. There are a pair each of YS.11M and YS.11M-A in service, alongside five LC-90's.
| | | |
| --- | --- | --- |
| | | |
| T-5 6341, 201 Kokutai, Kanoya, 11 April 2010 | TC-90 6834, 202 Kokutai, Atsugi, 8 April 2010 | YS.11T-A 6901, 205 Kokutai, Shimofusa, 20 April 2010 |
The Navy's ab-initio trainer is the Fuji T-5. Shown above left, the type clearly shows its Beech lineage. It is remarkable that the Navy has a side-by-side trainer, whereas the JASDF has a tandem trainer in the Fuji T-7. Advanced training for multi engined fixed wing pilots is done on the Beech TC-90, a militarized King Air, while navigator training is the domain of the NAMC YS-11T-A shown above right.
| | | |
| --- | --- | --- |
| | | |
| | | |
| --- | --- | --- |
| U36A 9205, 81 Kokutai, Iwakuni, 14 April 2010 | TH-135 8802, 51 Kokutai, Kanoya, 11 April 2010 | XP-1 5501, Atsugi, 19 April 2010 |
Continuing with the trainer theme, the JMSDF's 81 Kokutai flies a quartet of Gates Learjet 36's for target facilities. The Learjets simulate anti shipping missiles in order to train defensive systems operators on surface ships in dealing with this threat.
Then, the future of the JMSDF's aviation element. Above center, the Eurocopter TH-135. Known as EC.135 by its manufacturer, this type will replace the Hughes OH-6DA in due course and the first two are currently undergoing evaluation with Atsugi's 51 Kokutai. Already mentioned briefly above, the Kawasaki XP-1 is shown above right. 5501 is the first prototype of a new maritime reconnaisance aircraft which will replace the Orion in due course.
All pictures (c) Hans Rolink