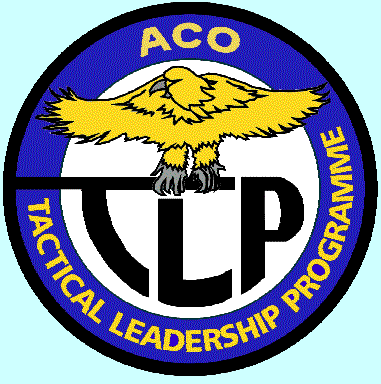 TLP 2005-02
Florennes, Belgium, March 2005
In 1978, NATO set about organising an advanced course for experienced fighter pilots with the aim of improving tactical capabilities to increase the effectiveness of air power. In particular, multi-national operations against the Warsaw Pact were enhanced. Remember, those were the days of the Cold War. This school ultimately became the Tactical Leadership Programme (TLP). The first courses were held at Fürstenfeldbruck in southern Germany. In 1979, the TLP moved house to Jever in northern Germany. TLP stayed for years in Ostfriesland until moving to Florennes in the south of Belgium during 1989. Reasons were increasing congestion of airspace as well as infrastructural projects at the base.
| | |
| --- | --- |
| Florennes has been TLP's base now for some 16 years. Countless fighter pilots have been honing their skills during four-week courses in which they learned to cooperate with other allies' air forces and their diverse aircraft. The second course of 2005 was from the standpoint of aviation photographers a very interesting one. Unlike the usual staple diet of F-16's and Tornados, an old, but faithful type could be seen. The F-4 Phantom II is now firmly in the twilight of it's career with Germany's Luftwaffe, it's replacement being the Eurofighter Typhoon. In this image, an F-4F from JG 74 at Neuburg can be seen taking of in full afterburner. German Phantoms played the role of air defenders, their only role nowadays in German service. | |
| | |
| --- | --- |
| | Unlike the German ones, the quartet of Greek F-4E(AUP) Phantoms had an air to ground tasking. These updated Hellenic Air Force aircraft came from 338 Mira Dioxeos-Vombardismou (Fighter Bomber Squadron). These jets have recently undergone an avionics modernisation programme. Based at Andravida in the north-western Peleponnesos, 338 MDV is one of only two squadrons to gain Phantoms modernised under the Peace Icarus 2000 programme. Note the AAQ-28 Litening laser designation pod. |
| | |
| --- | --- |
| The French Air Force sent a quartet of Dassault Mirage 2000N fighter-bombers to Florennes, allowing these aircraft's crews to be further trained in roles other than nuclear deterrence. Originally, the Mirage 2000N was bought as a replacement for Mirage 4P nuclear bombers. The early nineties saw the Mirage 2000N take on more and more conventional missions, although the type is still not so wel developed in this respect as it's stablemate, the Mirage 2000D. This jet came from EC 2/4 from Luxeuil in eastern France. | |
| | |
| --- | --- |
| | Another specialised attack aircraft to be seen at this TLP was the RAF's Tornado GR.4. This example from RAF Marham's No. 9 sq wears some anniversary markings left over from the unit's 90th anniversary during 2004. No. 9 sq is also known as The Bats and the unit's bat badge can be seen both on the front fuselage and the tail. Note the somewhat strange stores fit of two BOZ-107 chaff-flare dispenser pods instead of just one balanced by a Sky Shadow ECM pod. The aircraft carries 2200 liter fuel tanks from the Tornado F.3 community.Other RAF Tornados came from Nos. 12 and 617 sqs. |
| | |
| --- | --- |
| Like the German Phantoms, this Italian F-16 flew in the air-to-air role. It is one of 26 leased by the Aeronautica Militare as a stop gap replacement for F-104 Starfighters until the Eurofighter Typhoon is available in sufficient numbers. As is evidenced by the bulge below the fin, it has been built as an F-16A Block 15ADF sub-version for North American air defence duties during the 1980's. It now flies with 23° Gruppo of 5° Stormo at Cervia. This base near Rimini is one of only two to have received F-16's , the other being Trapani on the island of Sicily. | |
| | |
| --- | --- |
| | The USA was one of the founders of the TLP back in 1978. Despite having been greatly reduced in size, the USAFE still participates in TLP courses. During TLP 2005-2, multi-role F-16's from both Wings flying the type in Europe could be seen. Apart from a pair from Spangdahlem's 22 FS from the 52 FW, another pair came from Aviano's 31 FW. This is one of the latter mentioned and is, judging by the tail fin stripe, part of 555 FS, the famous Triple Nickle squadron. |
| | |
| --- | --- |
| Another of the multi-role types seen taking part in TLP 2005-2 was the EF-18 Hornet from the Spanish Air Force. Spain's three Hornet wings take turns in participating, this EF-18A belongs to a detachment from Escadron 462, part of Ala 46, at Gando, Canary Islands. | |
| | |
| --- | --- |
| | This Italian AMX was one of three taking part in this TLP. The AMX was originally delivered without the refuelling probe which can be clearly seen protruding in front of the cockpit. Despite being somewhat austerly equipped with avionics, AMX's played an important role in NATO's attacks on the former Yugoslavia during 1999. 103° Gruppo, part of 51° Stormo from Istrana is the owner of this fighter-bomber. |
A reality of today's military aviation is the out-sourcing of certain roles to civil companies. This Flight Refuelling Aviation Dassault Falcon 20 is equipped with ECM pods to provide a realistic training environment for the TLP course. Originally, FR Aviation flew exclusively for the British Armed Forces, but is now being contracted by other NATO countries as well.

Courses like TLP as well as multi-national, realistic exercises have been NATO's method of maintaing the edge over any adversary that might be encountered.
All pictures (c) Hans Rolink