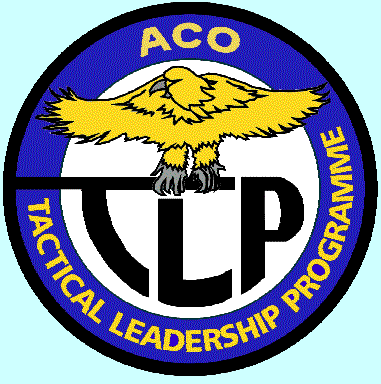 TLP 2009-2
Florennes, Belgium
With only three exercises to run during 2009 at its Belgian base, the end is nearing for the Allied Command Operations Tactical Leadership Programme, TLP for short, at Florennes in Belgium. In June, after 20 years TLP will say farewell to the Belgian F-16 base near Dinant and move to its new location, Albacete in Spain.
The second TLP course for 2009 started on 9 March and lasted until 3 April. The images below were all shot during a visit on 17 March 2009 Participants were varied as always, this time including a.o. Italian Eurofighter Typhoons and Polish F-16's. It was the second time for the Polish F-16's to take part already. During TLP2009-1 they had played the part of external assets providing opponents for the course participants. Now, they would take part in the training course themselves.
| | | |
| --- | --- | --- |
| | | |
Typical fighter bombers during this TLP edition were the German Tornados from JBG 32 (above left), Italian AMX's from 51 Stormo (above centre) and Fench Mirage F.1CR's wearing the base code for Reims-Champagne (BA112) instead of their ER 33 wing codes (above right). The Tornados were of the ECR (Electronic Combat and Reconnaisance) version. Two were scheduled to take part in the 17 March launch although only one actually departed with the second one aborting just before take-off.
The multi-role part of the package consisted of Spanish Hornets, Polish F-16's and Greek Mirage 2000-5EG's. No fewer than six Spanish Hornets took part, divided over two wings. Both Ala 15 and Ala 12 had detached EF-18A's this time. Star participant no doubt were the Polish Air Force F-16's, known locally as Jazstrab (Hawk). Drawn from 31.Baza Lotnicza from Poznan-Krzesiny, three jets took part in this TLP.
The Hellenic Air Force flew three out of four Mirage 2000-5EG's present at Florennes on 17 March 2009. Specialised in air defence of Athens, but with an important secondary ground attack task, the Mirages were being flown by 331 Mira. Pure air defenders in this TLP were the Italian Eurofighter Typhoons. At centre, a single seater from 4 Stormo can be seen in take off, whilst a two seater bringing a replacement pilot can be seen taxying in at right.
Although TLP will no doubt benefit enormously by moving from Florennes and its often questionable weather to the sunnier climes of Albacete in central Spain, it will be a sad day for Central Europe's aviation photographers when the final TLP at Florennes winds down.
All pictures (c) Hans Rolink